Awesome Testimonials

This is my favorite page builder, hands down. I wish every theme developer would just use this instead of trying to make their own, always falls short when they do. This plugin is greatly increases the functionality of any site, and makes designing the page layout a breeze. Very intuitive and easy to use, plus it's packed with great features. Thanks!

The best plugin I have used in my WordPress website projects!

This is plugin with increadible power and free updates! I'm really glad to be one of the happy customers. GLWS guys, you are awesome!

Love this product and I own licenses for many sites. Thanks.

This truly is the top of the line plugin for design flexibility. I've learned so much about the outstanding and limitless capabilities of WPBakery Page Builder thanks to clear instructions and amazing plugin's available here on CodeCanyon.

My site is a cut above the rest because of this high-quality design tool.

The builder is just amazing and complete in many ways. Good work!
This extension let you build any content you want and you can extend possibility by adding tierce extensions, highly recommend!
This is an excellent plugin for anyone who is new to WordPress, It makes designing and creating your webpages so much easier and allows you to produce stunning professional websites. I love it!
There is a learning curve, just a little one, but after a short while, the features available and the ease of use make this a great plugin.
This has made Wordpress site building a breeze. I'm sure I'm not alone when I say I would be happy to pay ten times the price. The time/money this clever & valuable tool saves pays for it within one hour of using it.
Used several page building plugins… not one can compete with WPBakery Page Builder. Support is Excellent, Flexibility of plugin is Incredible! I have not found a difficulty with this plugin after 2-years of usage. Great work… keep it up as the upgrades are seamless and enhance the functionality. Very Nice!
Amazing product, it is possible to completely change the entire interface of the website, very good quality, spectacular support, one of my best purchases.
When people start to talk about WP I always says: "Start with WPBakery Page Builder!", and the support: It can't be better than the one I get here!
Excellent page builder! I use it on every site I build!
Brilliant product and very competent support if you need it.
Love it! Best thing since sliced bread.

Just a top quality product. Nothing to say more.
It makes editing my website so much easier!
This is a must-have plugin for all of my projects. I do not create a theme without installing WPB to handle the visual design of pages.

Best page builder available!
Super plugin. Helped me transform simple theme's into awesome ones! Bravo!
Excellent tool that turns a simple WordPress blog into a fully-fledged website. Top marks.
Used this on so many projects. Best plugin on the market!
The best plugin ever…for developers and final customers. Thanks!
Really nice content builder!!!
I had been going back and forward with the author of my theme for weeks and these guys were able to solve my problem within 2hrs of posting my issue. Thanks a lot guys!
Excellent plugin which gives a lot of functionality for very little price. This is quickly becoming a standard plugin for us and our clients.
The product is great, but the after sales service is is even greater – awesome! Really makes the difference.
Awesome plugin and easy as heck to use. Once you familiarize yourself with the elements, your good to go.
Support is great. I got a response in less then 12 hrs, and was helped after that via email. Problem was solved in less then 3 emails.
A great plugin for beginners and for advanced WP developers. So many features that make customizing for all screens a snap. Looking forward to many more updates and features in the future.
Great plugin and quick customer support response!
I've used this on over 30 websites. Always works well and support is very friendly and helpful.
This plugin is amazing it makes laying out websites child's play. I have never used a plugin that is so advanced and user friendly great for WordPress and it automatically makes all of your content responsive. I know how to code and am I somewhat of a serious web developer. But I still use this plugin because it saves so much time and hassle.
The features included in WPBakery Page Builder are top class and can not be compared with any other available page builder in the market. WPBakery Page Builder has no match.
Excellent plugin. Gets regular updates, love the lifetime free updates for every license.
Best page builder I've ever used. So many features and endless creative possibilities. Makes customizing pages super easy.
WPBakery Page Builder is the most flexible WordPress design plugin I have found. I am not a coder but found the drag and drop user interface intuitive. Great plugin!

I want to give my appreciation and respect to the WPBakery Page Builder team! You have gone above and beyond delivering the finest tool ever made for WordPress. In fact, I cannot imagine using WordPress without WPBakery Page Builder.

By far the most advanced page builder for WordPress. Thank you!

Love how easy WPBakery Page Builder makes it building a site. Laid out well and easy to use.
It simplifies my work of designing web pages.
Fantastic WordPress plugin! You can do almost everything with this tool and it works perfectly on all devices!!
Really easy to implement! With this, any Website is possible.
I'm the real fan of functionality and elements which WPBakery Page Builder provides its users like me. Very easy to customize different web pages. Really great tool. Thank you!
Amazing quality solutions and wicked support. This plugin makes your WP experience 110% better! A must have.
It makes it very easy and quick to build beautiful page designs.
Excellent to use with WordPress themes to customize them. Excellent support too!

So easy to use, and I really enjoy WPBakery Page Builder!
Really helpful and so easy to do amazing design with – a life saver!
I will never go back to designing pages the old way. WPBakery Page Builder is the absolute best! So much time and effort saved!
Love this. Makes designing and managing websites beautifully easy!
I love this plugin! It replaces hand coding <divs> and columns and just makes page creation and tweaking so FAST! The built in image animations are awesome, and the styling options with additional CSS is icing on the cake.
Works great and very simply. Even beginners can get impressive results in a matter of minutes.

Fantastic tool, fantastic support, on-going regular improvements. Did I mention it was fantastic?
Super premium and fast customer support – REALLY! And of course excellent add-ons to WPB.
Very good support. They helped me resolve my issues quickly. I would recommend this plugin to everyone.
Great highly customizable and reliable plugin that does everything you want. The support is quick and very useful! You can't go wrong with this great plugin.
This thing is the BOMB. Makes laying out a page so easy! Super simple to figure out and use.
This is a great tool and gives you a lot of design options. Have had a couple times when I needed support and they were very responsive and helpful. Highly recommended.
Great app and my customers love the control they have over their content.
You can do it everything, is a great tool for designer that don't know code. Amazing!

WPBakery Page Builder should be used by all themes.The best customizability, documentation and more.
I love this plugin! It replaces hand coding <divs> and columns and just makes page creation and tweaking so FAST! The built in image animations are awesome, and the styling options with additional CSS is icing on the cake.
This really is the most fluid and flexible builder you can get for WP. It really is worth every penny I paid for it. WPBakery Page Builder takes an ordinary WP theme and elevates it to the ultimate level.
That's the best plugin I've ever used. You made an awesome product.
Thew best Layout builder i have found on WordPress 🙂 does everything i need and more.

The best thing to come to WordPress themes in a long long time. I only buy themes that allow WPBakery Page Builder now. I've tried other content composers and none are as user-friendly as WPB.
Couldn't live without it. Great product – allows the novice and seasoned Web designers tremendous flexibility due the number of Features available.
Awesome plugin! Awesome customer support! As a business owner, I couldn't ask for better support. Well done guys and girls!
I can't believe I built my first website. WPBakery Page Builder was so simple and easy; it made me feel like a rockstar.
Awesome! This is the BEST composer that we ever used!

WPBakery Page Builder is really fantastic! The flexibility for any wish of designing a page or post is so great!!
Absolutely brilliant and saves so much time!
I love this plugin. It's easy to use, flexible for both pages and posts, there is so much you can do with it and it makes setting up your pages and post that much faster.
My client loves how easy it is for them to manage their own site after I set it up using WPBakery Page Builder.

Thanks for the great customer support! I'm usually a lot more comfortable working with code directly and hate visual view, but I make an exception with your plugin! It's really amazing! Keep up the great work!

After the birth of my daughter, this plugin was the best thing happened to me in life.
Thank you.
I use this plugin on all my WP sites now. It comes with a wide variety of features that include all the essentials to building a beautiful website.
I'm very happy with the product which makes life easy when making a WordPress website
This plug-in was/is one of the BEST investments I've ever made. One thing is certain. Code Canyon/WPBakery is on top of this gem. In other words they're always up-dating it and I don't have to worry about them dropping off the face of the earth. Additionally, their support is wonderful and I love their videos.

WPBakery Page Builder is our number one requirement for choosing a WP template for our clients.
Because of WPBakery Page Builder, our clients can manage their own website, while still keeping the creative and nice to look at.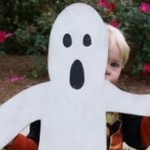 Must have plugin for any WordPress website. Makes editing design a breeze!

Very happy with this product, it has allowed me full control of my Product Page!!! Also I want to say, thank you for the great support. This developer is fast at not only fixing any user issues, they also take the time to explain why and how to fix. So you get educated. AAA++
WOW! I can not live without this plugin! I look for themes that include this program or if there is a theme that does not, I make sure that I purchase it. It is worth every $!

A must have plugin for any WordPress website. best money you could spend!
Seriously the best page editor I have EVER used, you guys are awesome!

In my opinion this is the greatest advance of WordPress since it's creation and is the most outstanding plugin on the market. Consistent updates and reliable mobile adaption really just make it incredible. Thank you to the entire team for such incredible work and contribution to make all our lives so much easier!!
Love it! Makes creating beautiful webpages super easy!
Last night the WPBakery Page Builder changed my life!
Last night the WPBakery Page Builder changed my life!
Love the freedom it gives to be able to customize endlessly!
An exceptional solution to "Creating with WordPress!

Great plugins with awesome features and It has been integrated into all my products. Thanks so much to WPBakery Page Builder Team.
There is not a better plugin today for page building, adding custom content, and creating visually appealing websites. WPB has multiple 3rd party add-ons that are seamlessly compatible and add even more value to the plugin itself. With each update, this plugin gets better and better. Truly a game changer in WordPress Development.
Fast Page Builder to receive a flexible responsive page. A "Must Have" Plugin.
This is without doubt the best WordPress page builder available. The functionality is outstanding – Thank you
WPBakery Page Builder is the best, the most worth-full, elegant page builder plugin I have ever seen and used. And I love your great support, that is fast, professional and just state of the art.
One of the most useful plugins in the WP world – especially for someone like me – a complete and true non-developer! I love the fact that I can edit my website's pages without fear of messing things up and building the design exactly as I imagine it in my head…
Indispensable for a WordPress site. Saves so much time and makes life a lot easier.
Thank you for hearing out your customers and for making your plugin better.
Just love what you can do with it. Made my life easier. You work faster and better.

A must have for any serious business website based on WordPress.
Not only is WPBakery Page Builder a wonderful tool in building a website for those of us amateurs who don't know coding, the support given is worth the cost alone. When I had a problem with a plugin, I was helped within a matter of hours, and got the issue resolved! Thanks!
We are happy to have this tool to create beautiful websites. It works perfect and it is possible to combine it with addons. Keep up this awesome work! Five STARS!!!
AMAZING, easiest plugin of this sort to use. Thank you for creating!!!
Awesome Plugin!!! Highly recommend this for novices like myself. It has allowed me to create amazing websites with little knowledge.

What more can be said? If you are more right-brained like me and have grown up with WYSIWYG HTML, then this plugin is for you! There are also many great 3rd party plugins designed for WPBakery Page Builder that will have your website rocking! Cooking hat's off to WPBakery!
The best of the best Page Builder! if you have a WordPress site (no matter if your theme is premium or not) and you did not use WPBakery Page Builder, you know nothing about Page Builders and Time Savers.

It's a no brainer to purchase. I previously tinkered with html coding and the time saved with this brilliant item allows me more time in the pub!
Rich in features and heavy in support. Excellent product. Recommended for any website. Updates are smooth and interface is very intuitive. Keep up the great work.

Just love this plugin – use it in all my sites.

This is the single best plugin I've ever used for WordPress, without a doubt.

I am giving 5 stars because of everything in this plugin, the code quality is exclusive, the documentations are clear and easy for beginners and experts, hats off for the developers working on this plugin.
We love WPBakery Page Builder, it makes WordPress site development so easy. We don't have the time to spend tweaking our site, we are just too busy. WPBakery Page Builder lets any of our team members log in and make changes without having a lot of coding knowledge.
We recommend it for anyone who is like us and just wants to get the job done and done right the first time.
This product is quite awesome. A must buy for every web designer. Actually makes your life easy.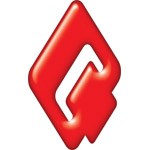 The best available page builder!
Pretty much the most valuable WordPress plugin around. Editing and creating good-looking posts was once a source of frustration but with WPB it's really become playtime. Kudos!
A brilliant plugin, allows flexibility when designing page layouts.
One word… duh. This is a must have for any website and for the price… You can't beat it.. Stop looking and buy! You won't regret it!
Completely revolutionizes WordPress for both the user and the developer. A must buy for both!
This plugin has made my life so much easier! I set up a lot of websites, but I'm not a coder or a designer. WPBakery Page Builder has made doing all the setup way less complicated. I install it every time now!
Best website composer on the market is WPBakery Page Builder. Seamless design, easy to understand and integrate into your website. It doesn't get any easier to produce awesome results and stunning websites. I love it and I'm sure you will too.

An amazing tool! I don't see how anyone can use WordPress without it. Keep up the great work!!!

Excellent customer support that will answer your questions in no time!
I have have no Words to Explain that How Much this Plugin helped me in my WordPress Blog. Simply Awesome!!!
As a web developer I don't usually go for drag and drop tools. However this tool fits with a workflow that supports other plugins to create very custom apps for clients within the WordPress framework. I simply saves me a lot of time and effort. I'm using this for most of my sites now.
One of the most powerful page builder ever, what else to say? Tons of features and tools, very easy to use and easy to extend, i recommend it to all of you.
Absolutely love this plugin. Can't go back to WordPress without it! Always fantastic support and updates, with great tutorials. Seriously guys, well done.

This has got to be one of the BEST plugins i have purchased for my website. Its SO SO good that I don't even know where to start from. I cant find any flaws with this plugin, its literally a life saver, its THE BEST plugin you can purchase. If your building a site, no matter whether you are a professional web designer or a novice you NEED this plugin. It should be the number 1 plugin on your list. There is no reason why you WOULDN'T need it, you NEED it trust me, even if you think you don't. I'm speechless. I'm playing around with it now and im getting so many new ideas come to my head on how to build pages for my site to improve it. This plugin is going to literally change my whole site around. I cant wait to get going with it properly.
Really easy to use – I don't think I could go back to hand coding pages.

Probably the best plugin to use for building up content for your website. I would definitely100% recommend it!
Simply stunning plugin that is almost a one stop shop for everything a site could need.
This is superb. I'm a coder/tech writer, totally new to WordPress. I don't have TIME to get up to speed: was amazed to find something of this quality for such a low price, truly.

I can't say enough good things about this product.
It's a shame this plugin is doing my job for me now, I used to have such fun hacking away at css until this came along. 🙂 Great job!

I love this plugin! It is easy to use. One of things I love is making a page not look like a cookie-cutter page. I wish this came out sooner. Great job!
The perfect solution for me. I don't want to be tied into one theme author's page builder. My rule of thumb is that if a theme doesn't use WPB, I don't buy the theme. Makes it easier to change themes later if I want something different. The other big advantage for me is that I'm not limited to the theme author's shortcodes. There is tons of good stuff for WPB.
Just about the BEST Plugin available on the Internet, Makes customizing a page a dream!
Everything about this plugin makes it incredible. WPB completely facilitates any page layout need.

THE BEST editor EVER! Life is so much easier now! Thank you!

Fantastic time saver! I come from a five year Joomla environment. They don't even have a small page builder. This sets WordPress light years ahead of Joomla.

Very flexible tool. Development is fantastic. Thanks a lot for this awesome tool 😉
The ultimate tool for solid WordPress design, between the number of features, support, and potential addons, this one is a no brainier.
Simply amazing – I cannot imagine working with WordPress without it. Thank you wpbakery for this software.
I have been using WPBakery Page Builder for about 2 years so far, and it continues to get better and more awesome with every update. Recommended to be the one plugin everybody should use with WordPress.
I never knew it could be so easy and pleasurable to work with WP. Never work on another site without it.
Just a fantastic product – I don't know how I built web pages without it.
A must have for all those who are in the WordPress universe.
This guys rocks. They know how to reinvent the wheel!
Amazing tool! It's really better than I could ever hoped fore! My very basic theme now got beautiful content with great call-to-action sections. Thank you guys!

Great plugin, works even complicated sites!
Extends WordPress basic WYSIWYG editor into an all-singing all-dancing content editor with many great modules coming with the plugin as standard.
With some learning you can build your own modules, or extend existing ones.
Very good.
A fantastic plugin for WordPress that makes designing and maintaining pages easy. I would say that this is definitely a required plugin for people who are using WordPress as a CMS and building commercial websites.
The best way to build landing pages as you want. The only limit is your imagination. Excellent plugin.
Great software, extremely useful and feature rich. 🙂

I love this product. Makes it super easy to turn a site over to the end user and teach them how to add content without knowing how to code.
The quality of this product is just superb.
The best page builder ever!
Absolutely a MUST if you are not a coder! Fantastic and easy layout! Very happy 🙂
This is the best builder option for WordPress, and they keep making it better.

Extremely useful! It's just the best plugin I've ever bought.
Awesome! I do not have actual code knowledge, only extremely basic from stuff I read and nevertheless I was able to create a nice looking website. I am very happy with the product. Totally recommended!
The Best Page Builder in the world, I hope so you will even improve this but to be honest it contain almost all that people needs to build any website. You can simple install WordPress default theme and apply this plugin, it will works perfect! Beside that it is compatible with almost all WordPress themes free and premium.
World class and couldn't do without this!!!

I wish I had discovered this priceless little gem a little earlier. never work without it now! love your work.
This plugin is everything they say it is and more. WOW. I did not think I would use the Front End design and yet I LOVE it. This changes everything. Keep up the fantastic work, guys!
Definitely one of the best plugins we use on a regular basis with our theme building and customizations with our customers.

Please write more plugins – I wish more WordPress plugins were as good as this.
Very easy to use. A++ Plugin
Really easy to use, saves loads of coding time and easy for non htmls savvy users to create cool layouts
Super easy to use for beginners, with lots of possibilities for advanced developers.
This is my all time favorite WordPress plugin hands down. Thank you so much for this awesome product!
A game changer when creating WordPress pages.

I first used WPB with a couple of themes which it was packaged with. It is great to work with and is easy to customize. Now find out it works well with themes that only have shortcodes. Makes life much easier. Thanks!
Crazy Plugin!!! Must have!!
Very good plugin. Very handy!

Very good plugin. Very easy for customize and my client really love it.

GREAT Page builder Plugin. I build WP themes & this is now becoming a regular include.

You have officially created the best plugin in WordPress history.
I really love WPBakery Page Builder. I have designed several sites using WPBakery Page Builder. And they have a fantastic support.
This plugin is an amazing must have for WPBakery Page Builder. We make heavy use of it on our site. It is totally awesome for making modular content to populate in many places on the site but edit in one place. Brilliant! How can you live without this? Answer: You can't!
This is the best page composer I know.
I love Support Team, Thank You.
Great plugin! It's made my WordPress sites much easier to manage. Thanks!
Amazing plugin. Definitely worth the price. Provide a lot of new functionalities to a WordPress project.
After trying several page builders, I have to say WPBakery Page Builder works beautifully! Plus, its easier for the customer because he can actually see what is in the rows/columns while editing. Other plugins show the name of the element, but WPB shows a miniature image and the content right there, so you know what you have in each element box, saves time!

Great job, and now with the new update so much better. Thank you for this nice pice of plugin.
Greatest plugin on the market! New version 4.3 is much better all previous versions. Included templates is simple to use. Beautiful design!

Forget about WYSIWYG editors, build your pages in an easy and Visual way!

Very helpful plugin! Amazing! Makes you to create beautiful pages in seconds!
Really good plugin. Every WordPress site need it.
This is One of the best Visual Builders I ever used 😀
One of the best plugins for WordPress.
I am very pleased with the cooperation and support received, especially by the product.
Makes page design and tweaks a breeze. Theme additions and extensions make it even more valuable.
What took hours with writing code and piecing together with CSS and JS now takes me minutes. I also love that I can very easy change a page in no time. Great product… A must have for beginners and gurus alike.

Excellent plugin makes using WordPress a breeze. 🙂

Thank you for such an amazing contribution to WordPress and the WordPress community with the ground breaking plugin.

Does what it says on the tin. And then some!

Awesome plugin for my customers that want to do a lot of things with no knowledge of WordPress, html and css.

Improved drastically since I bought it a couple of years ago!
Must Have add-on for every WordPress developer. Awesome.
Fantastic plugin!

Who has not bought, do not know what you're missing. Besides being very convenient to use, have numerous functions, it causes the site to become more modern, and easy future changes.

Support is effective. Very quick response! Thank you for developing this plugin and congratulations!
Great plugin for Wordpress.  Love it!
I'll sum it up in one word: game-changer.
Great Plugin, highly recommend it to anyone sitting on the fence!
Comfortable and easy tool in page builder of next generation. Thanks for such a great plugin.
The Eiffel Tower... The pyramids of Egypt... The Great Wall... Pisa Tower Street... July 9 in Buenos Aires... WPBakery Page Builder plugin!
Great plugin, very well build and accommodates many scenarios.

Awesome plugin and great support!
As a WordPress developer, I have a lot of clients who are uncomfortable with styling page content beyond what you have learned in Word (center text, make it bold etc).

I found that all my clients love the backend editor of WPBakery Page Builder and many feel empowered to be more creative in creating content.

Highly recommended!
I don't know how I ever managed to build websites for my clients without this plugin. It keeps getting better all the time with a whole range of add-ons you can purchase to enhance it further.

I just wanted to say congratulations on reaching power elite. From using WPBakery Page Builder, I can say it is well deserved.

Absolutely stunning!
Outstanding plugin. Highly recommended especially for the non-technical.
Great product, very easy to use. Keep up a good work!
A plugin that really makes WordPress more complete.
WordPress made easy!! Thanks!
This is a great plugin for those wanting to add simple, effective and seemingly limitless flexibility to the pages and design of any WordPress site.
Great, easy to modify site look and style. Could code myself, but this is quick and easy.

One of the best purchases I've ever made.

WPBakery Page Builder is just Awesome and really Useful.
Just the perfect one, one of the best plugins for WordPress.
I'd like to compliment you on your support. It's clear success has not changed the way your staff and you support your product. Much more down the road.
WPBakery Page Builder is just a great product. Easy to use and Mikey stays on top of things. Get it now!!!

I'm extremely happy with the new WPB update. The front end editing is just awesome.
Life saver! Feels like doing live design!
A really great plugin gets even better with Frontend WPBakery Page Builder. Outstanding!
Very easy to use, just a great addon!!! keep up the good work!
Great plugin! big plus for compatibility with woocommerce.
Works wells and makes visual page construction in WP much easier.
Great features, great documentation, great product!
I must say it is one of the best programs I have used for WordPress simple elegant just the best! And so many good features.
This is the best WordPress plugin ever I feel. Allows massive flexibility and easy when designing page layouts.
It is an amazing plugin, it's user friendly but the customer support is even better. They logged in and fixed my issue within 12 hours.
This has made my life 100x easier for every website/client that I manage. I've become spoiled!
This plugin saved my @*s big time! I bought a half baked theme heavily dependent on page builder that was a nightmare until I add visual composer! Thanks Thanks Thanks.

As a 100% right brained visual thinker, this plugin has literally saved me time and much foul language at my computer screen. The front end editor section is incredible. If you are a fellow right brained creative looking to create a WordPress based theme site, then please use this.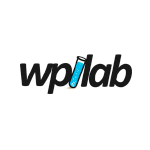 Great multifunctional plugin! Dream of any theme developer. Thank you so much!
Absolutely amazing plugin. Cannot be happier!
Well done. One of the best purchases I've done on envato.

WPBakery Page Builder is probably the best Page Builder ever made for WordPress. Life is just got a lot easier with new FrontEnd Editor. Thank you so much WPBakery. Supreme Factory
Great tool that I am now going to use on all my sites for clients to navigate WP with ease.
This is among the best WordPress plugin ever  developed. It's a must have. Makes life a breeze…It's a no-brainer.
Its the FIRST DAY I'm using a WordPress and WPBakery Page Builder for website creation – never thought it is THAT EASY!! Just amazing guys! A must-have utility for anyone who uses a WordPress!
I bought several page builders last year, but the only one I use is WPBakery Page Builder. Because it is the only one that is easy to use. I don't need a course for this one to start. It is so logical it works right out of the box! To build it so costumer friendly is a gift you don't see often.
I just wanted to let you know that I really value your awesome work and that your plugin is a gamechanger for my business.

It adds massive value to my clients and has allowed me to spend more quality time with my family instead of coding up new website templates.

Just wanna say thanks for this awesome plugin, I've used it on one of my themes and am pretty impressed with the customizability options you provide.

And support is just blazing fast, I had two questions and both of them were answered in less than 24 hours…
This page builder is by far the best page builder I have used by miles, good work. Thank you!
Just stop by to say a big "THANK YOU!" for this awesome plugin! This is such a big help for my clients designing their contents layout… and now, after I discovered how easy it is to add custom elements, … LOVE IT!!!
Great piece of software, thanks. Well worth the 25 bucks. Will save me a lot of time for those "small projects".

This is a pretty awesome plugin. Saves me quite a bit time! Thanks Mixey. Can't wait to see what you develop next.

Thanks for the great work!!! It's one of the best WP plugins, ever!!!
WPBakery Page Builder was built into my theme…and OMG! It's making my life so much easier! Keep up this great plugin. It's beyond genius!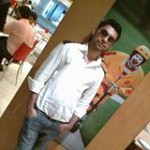 You people are rockstars. I am using WPB and it's just awesome!
My clients love how easy it is for them to create their own content.

It is most impressive thing I've seen among WordPress plugins. Really impressive.
Hi there I love your plugin! You save my life! I spent hours searching for this.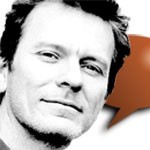 Awesome plugin, great customer service. To anyone consider buying this plugin, I highly recommend it!

This plugin is a wonderful addition to WordPress. The individual who created this is a genius.

This is absolutely amazing! Love Using it!
Hello guys I am just amazed what I have accomplished with this plugin.
WordPress can be limited to the average users when it comes to how you want your page layout to look. Even though you can do anything with HTML and CSS, most users do not know these coding languages. That's where WPBakery Page Builder for WordPress can help.

WPBakery Page Builder transforms the default WordPress page editor into a robust feature-rich editor that allows you to add columns, image galleries, accordions, tour sections, call-to-action buttons, videos, and much more.

Buy this plugin, It opens a whole new world!
No doubt, the best plugin that has been ever made for WordPress!
Just want to say again, thank you for such great plugin!!!

I'm working now very long with this plugin – I love it. But what I even love more is the great and prompt support – respect guys! Keep it on!
You the Man Michael… I appreciate your Professional attention to detail keep up the Great Work. The entire plugin is awesome. It's like 10 plugins in 1. Great stuff, keep up the good work!!!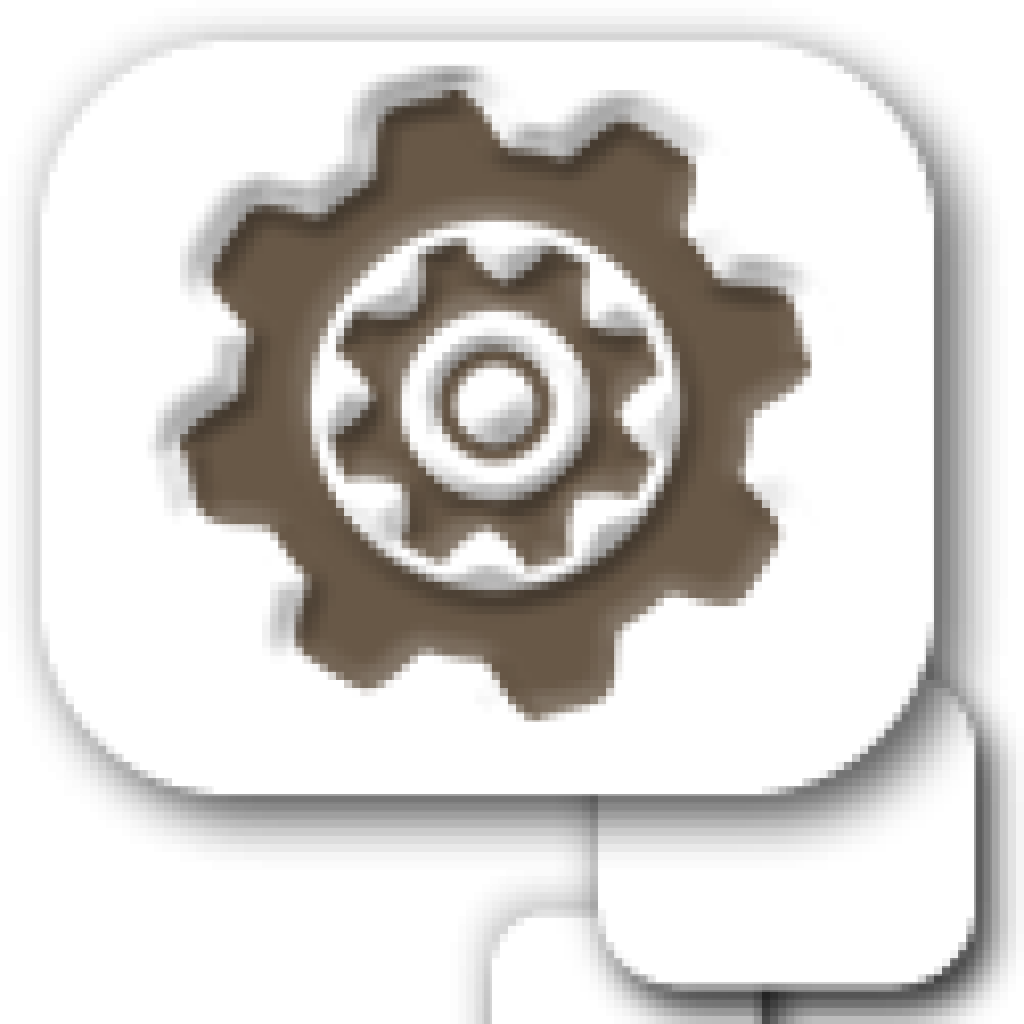 WOW – seriously, I feel that your visual composer plugin is one of the best things I've ever used in the wordpress universe.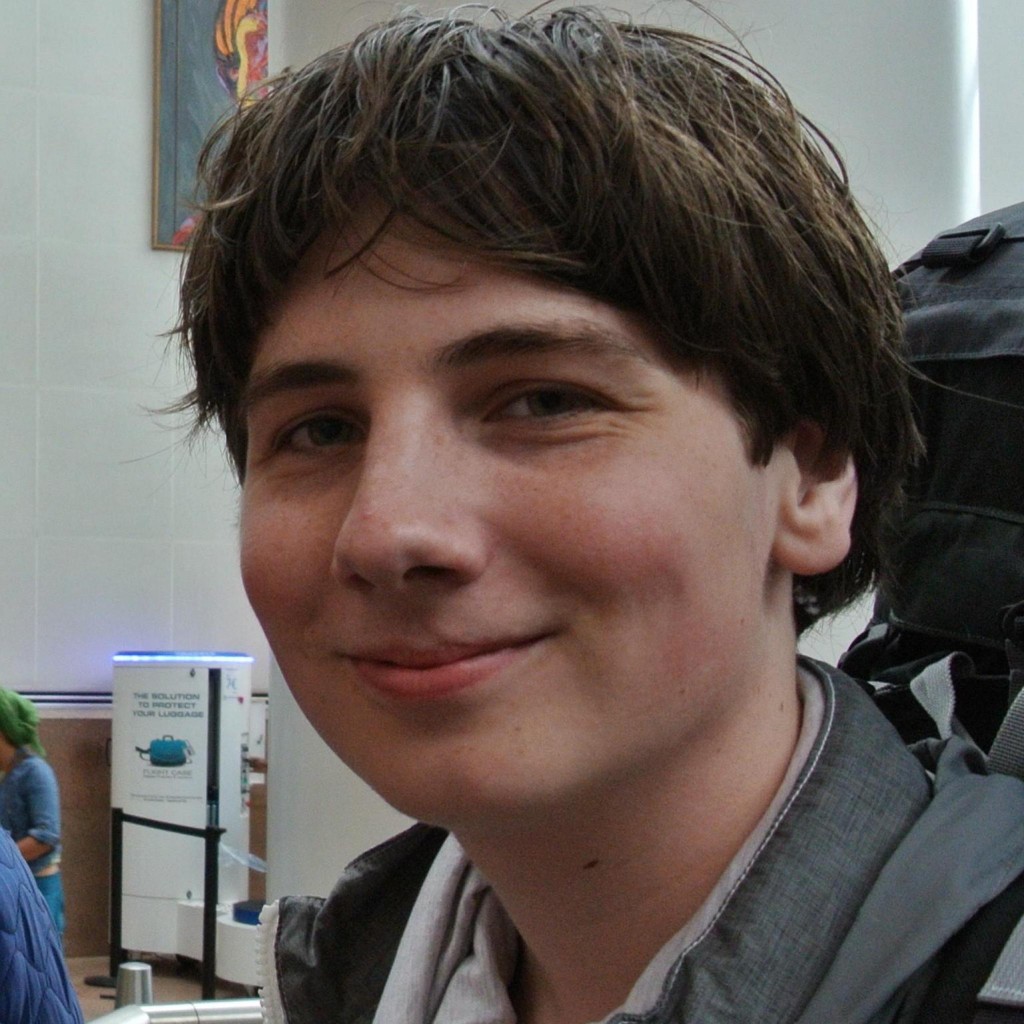 You've made an awesome plugin! I've compared a lot of drag and drop page builders, but yours really stands out. Thanks for all the effort you put into this plugin.
All in all, I became a total junky. This plugin is awesome! I think I'm going to make myself a t-shirt WPBakery Page Builder for President!!! Not kidding!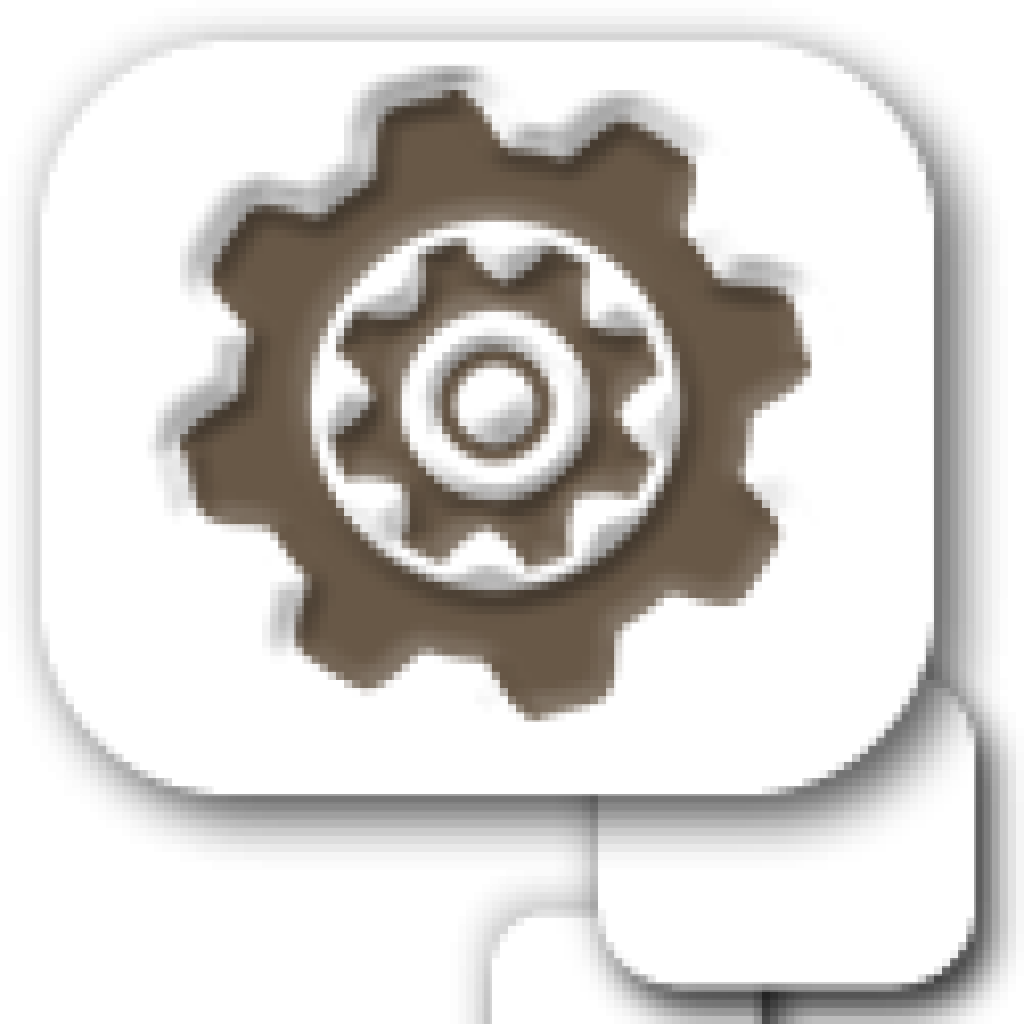 Seriously the best plugin I've ever used.
Hey Mixey, What a fantastic plugin, many thanks for making this!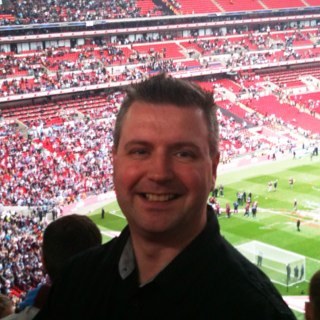 Best Plugin I have bought to date. It has made my WordPress site look fantastic, and it is SO SIMPLE to use. Many Thanks
WOW! What an update! I'll have to buy this again just to say thanks!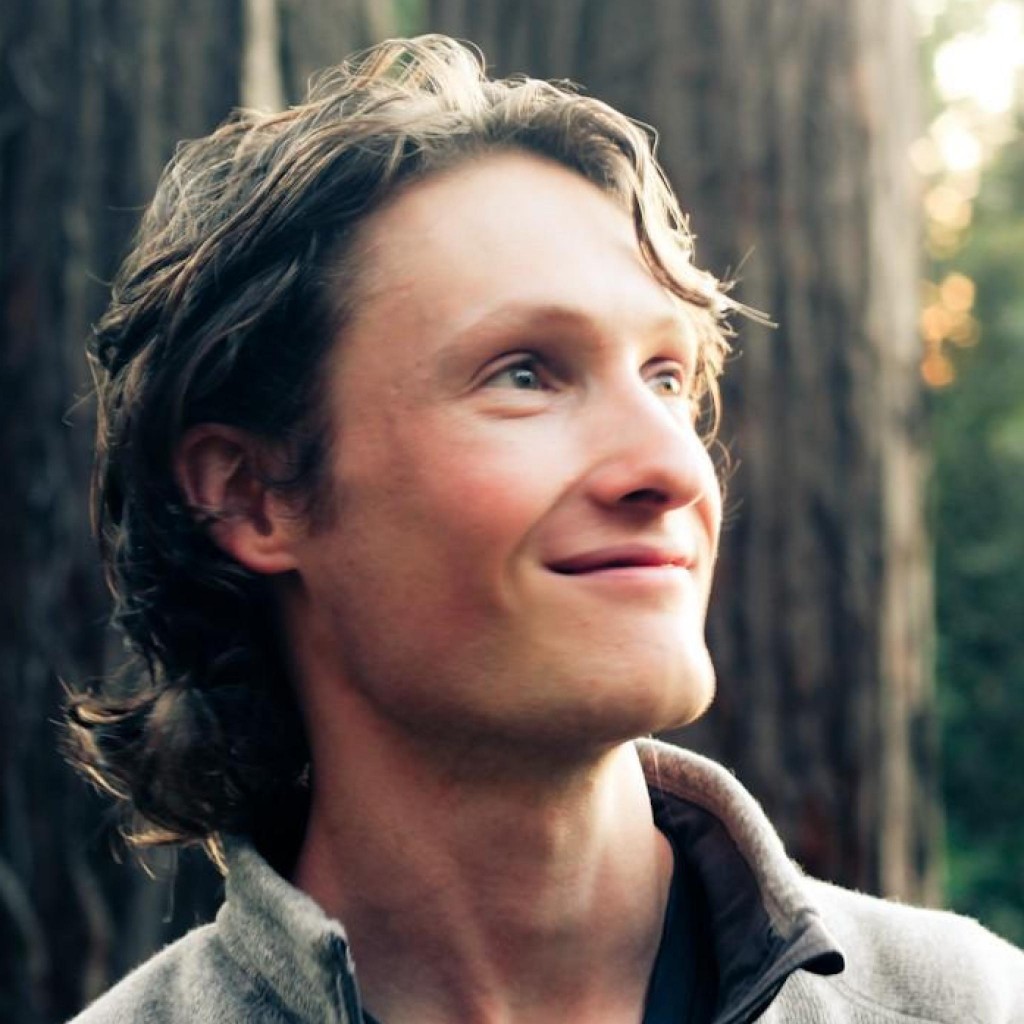 My hat's off to a responsive developer! Thanks so much, Michael!
Just wanted to thank you for helping me out. Others should know you stand behind your work.
Thanks again.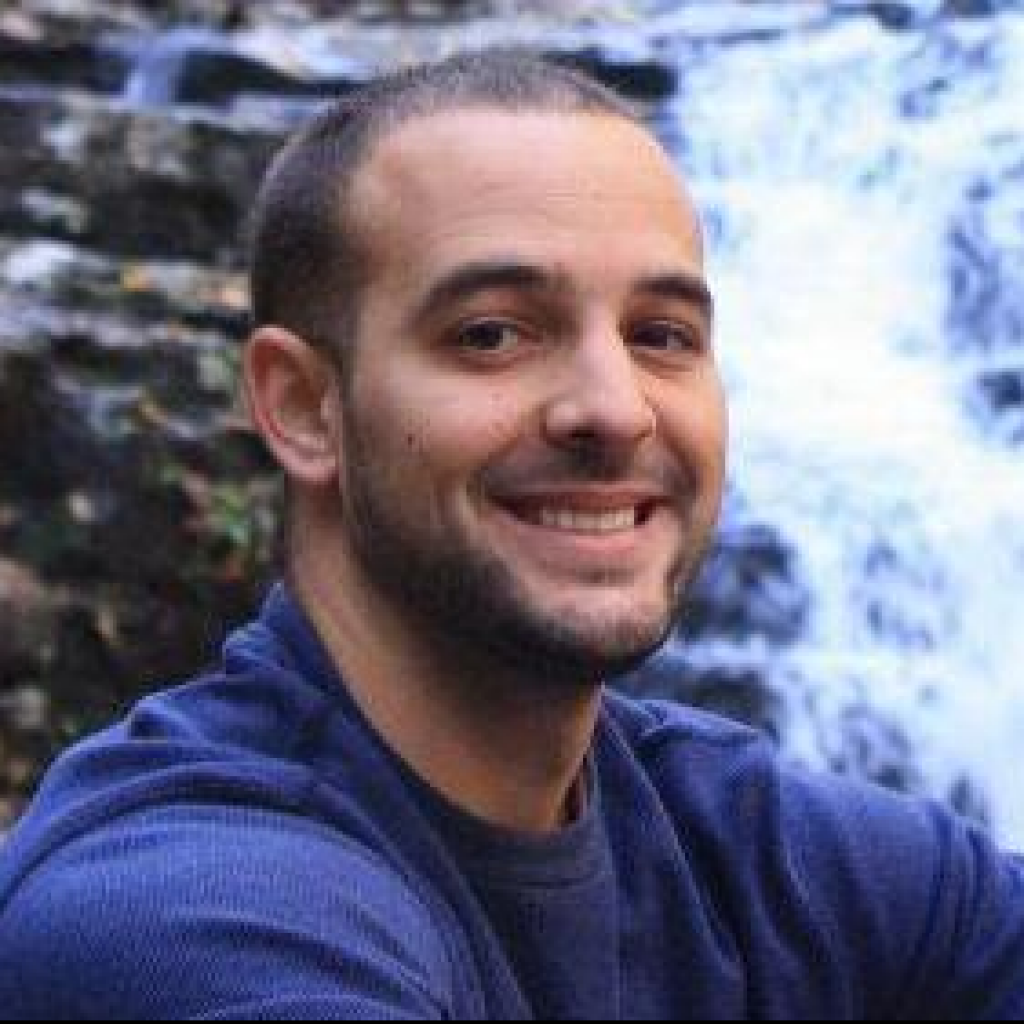 Oh fantastic!  Appreciate that.  Thanks for the great support you provide!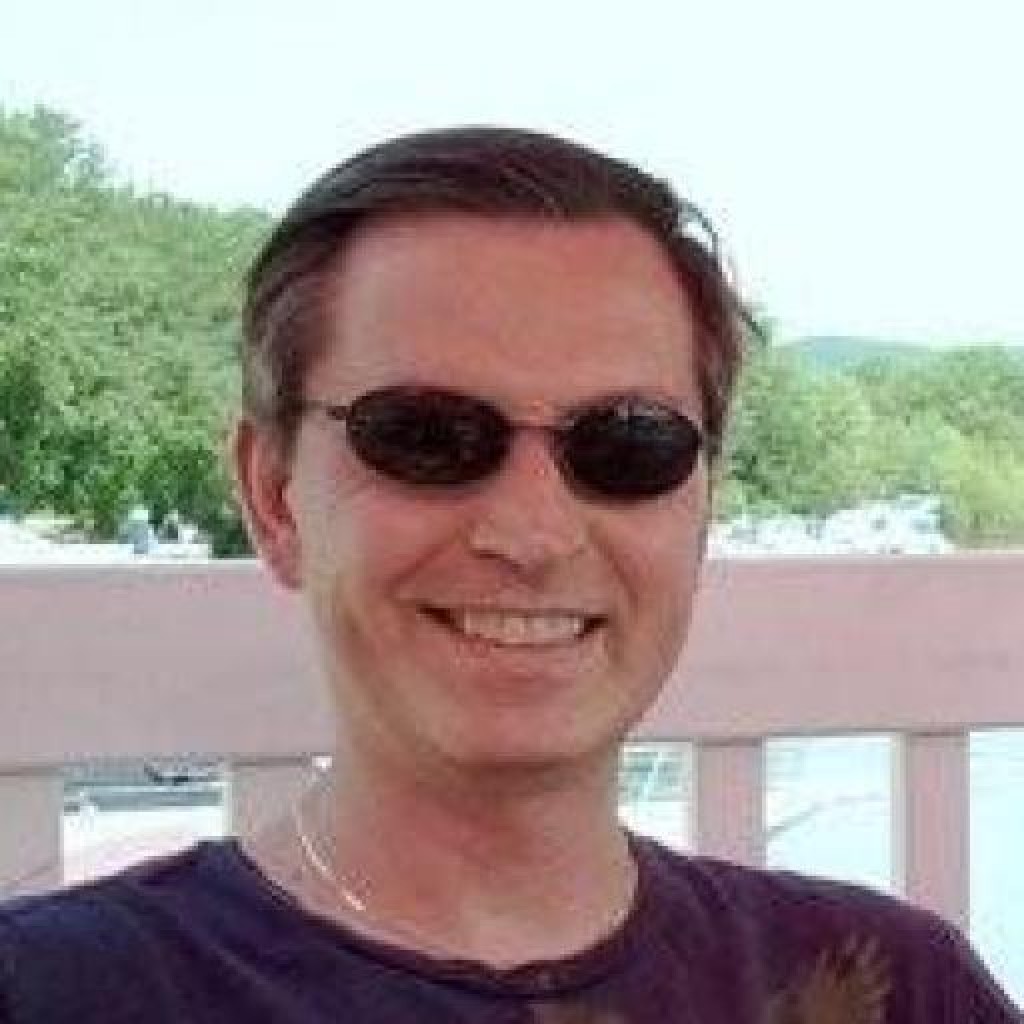 Thank you Michael for your AWESOME support!
Hi, I just want to say thank you for this amazing plugin. It really rocks.
Hi! I LOVE this!! So awesome!! For sure 5 stars!
As more I work with this, more I love it, you have done really a great job. A must buy for everyone.
I find it hard to describe just how good this plug-in is. I can only recommend it for you to give it a try and find that out yourselves!
This plugin is the best thing to happen to WordPress since the invention of WordPress.