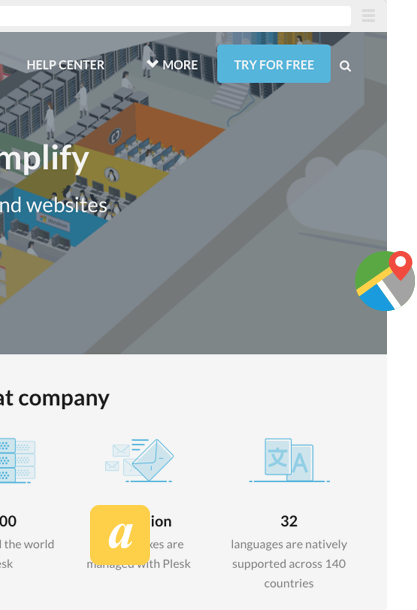 Save Time With Premium Drag and Drop Page Builder Features
WPBakery Page Builder is the most feature-rich drag and drop page builder on the market and one of the most popular WordPress plugins ever. With the premium class features, we ensure that there is everything you need to create a website, blog, portfolio, or even a portal without touching a line of code.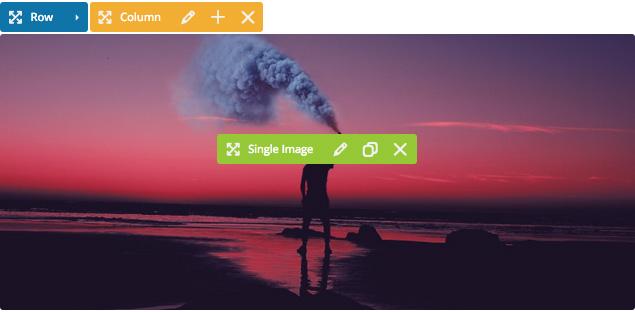 Intuitive Inline Frontend Editor
Experience true inline editing with an award-winning front end editor. Instantly see changes you make with the most popular WYSIWYG editor on the market.
Award Winning Backend Editor
Use one of the most beloved WordPress editors. Quickly build your pages, posts, and custom post types with the Backend editor. A perfect solution for content-rich layouts which you would like to view in schematic mode.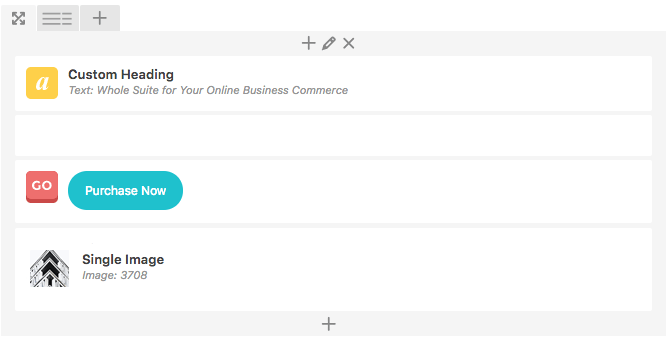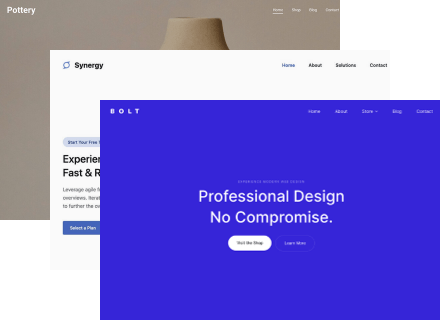 Page Builder That Works With Any WordPress Theme
WPBakery Page Builder works with any WordPress theme – yes, this means you don't have to switch from builder to builder whenever you decide to change your theme. No more need to learn new tools with each of your WordPress websites – now you have your WPBakery Page Builder.
Downloadable Templates From Template Library
WPBakery Page Builder offers a unique template repository with pro-designed layouts. Download any template you like and use them to build your WordPress website in seconds. Template Library offers a huge variety of different templates and gets updated on a weekly basis.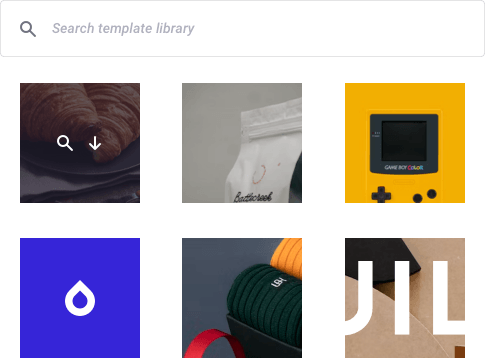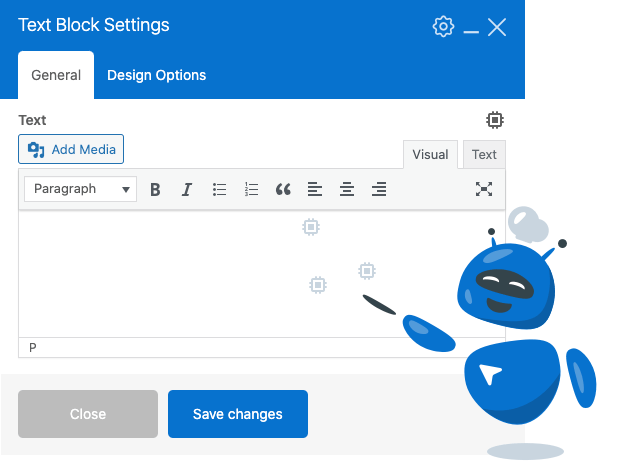 Simplify WordPress Page Creation with WPBakery AI
Say goodbye to complex coding and design tasks — let WPBakery AI optimize your workflow, making it easier than ever to build stunning, high-quality pages effortlessly. With WPBakery AI, you can channel your creativity and ideas into crafting exceptional pages while it seamlessly manages the technical tasks.
Build In Minutes With Ready Content Elements
WPBakery Page Builder comes pre-packed with 50+ content elements allowing you to create pages and posts within minutes by simply dragging and dropping elements into your WordPress website. From simple text blocks and buttons to advanced accordions and post grids – we have everything for your next website.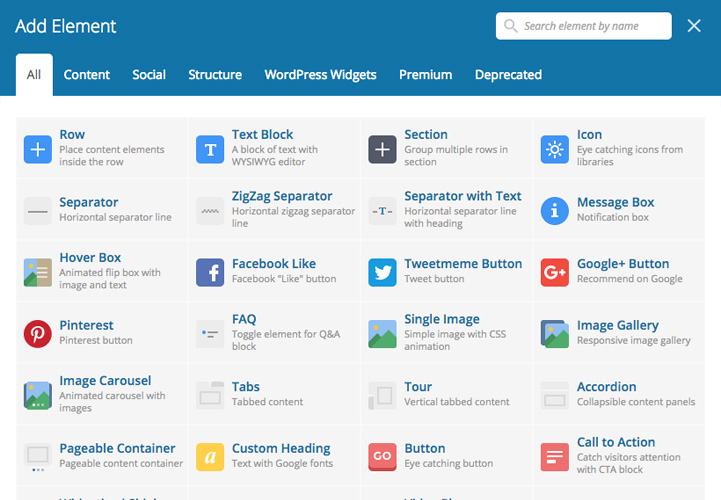 Blazingly Fast Editing With Templates And Presets

Create Your Layout Templates
WPBakery Page Builder template manager allows you to save your WordPress layout as a template so you don't have to make it every time from scratch.

Access Pro Predefined Templates
Don't know what your page should look like or don't have time? WPBakery Page Builder offers 100+ predefined templates out of the box to choose from. And we constantly increase it …

Create Element Settings Presets
Change your content element settings and save them as a preset or even set a default so you don't have to change them over and over again.

The Only Page Builder With 200+ Unique Addons
Yes, WPBakery Page Builder offers 250+ unique addons to take your page-building capabilities to a completely new level. From rich element bundles to revolutionary WordPress features – there is a whole world to discover.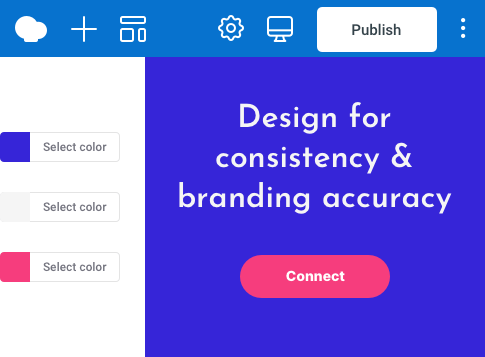 Create Your Own Skins With Design Options
Access the hidden power of WPBakery Page Builder to tweak colors, padding, and multiple other options to fit with your brand identity perfectly. Tune once to use everywhere and reduce time spent on settings later on. A time-saver within a time-saver!
Create Responsive WordPress Websites Instantly
WPBakery Page Builder will take care of your website responsiveness automatically so you don't have to think of it. It will instantly adapt your website to different devices and you will even have the option to check it out directly from your browser window. Moreover, there are easy-to-use tools to fine-tune responsiveness if necessary on the go.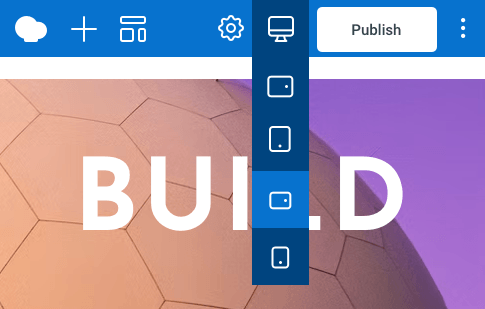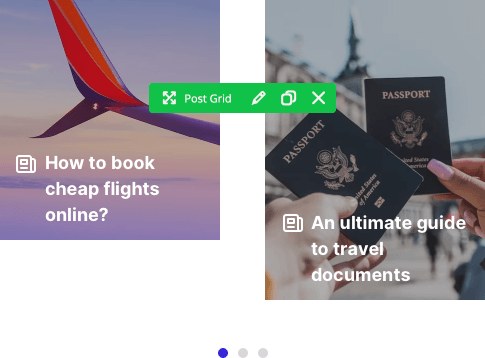 Grid Builder for Post, Media, Portfolio, …
Grid Builder is a builder inside WPBakery Page Builder which allows you to create unique grid item templates. Control animation, appearance, position, and elements of individual grid items. Grid Builder has everything for making the perfect portfolio, photography, and actually any other type of grid.
Woo Commerce
100% Compatibility
Take your Woo Commerce website to the next level and edit your shop on the go. WPBakery Page Builder offers all Woo Commerce shortcodes ready as content elements and ensures full compatibility with the most popular E-Commerce plugin for WordPress.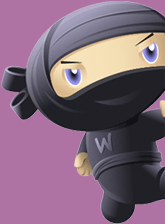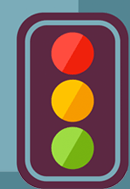 Compatible with
SEO by Yoast
WPBakery Page Builder follows best SEO practices to ensure your content is fully indexed and there is full compatibility with the most popular SEO plugin for WordPress – SEO by Yoast.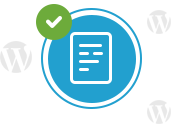 Custom Post Type Support
Work with any custom post type of your choice. Yes, WPBakery Page Builder will work with your pages, posts, and any custom post type, like a portfolio or Woo products page.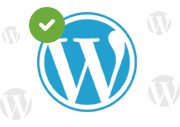 Default WordPress Widgets
With WPBakery Page Builder you have instant access to 13 default WordPress widgets with a single click. Use default WordPress shortcodes hassle-free.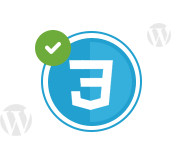 Custom CSS Supported
Want to add a bit of Custom CSS to your WordPress website? With WPBakery Page Builder you can do so directly from the builder or go into advanced settings.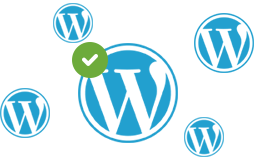 Work With Multisite Network
Running a multisite network? No worries, WPBakery Page Builder is exactly the tool you are looking for. We have ensured that WPBakery Page Builder works with your multisite without any problems.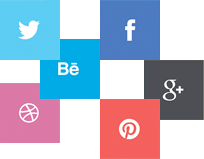 Social Plugin Support
WPBakery Page Builder is fully compatible with the most popular and beloved social plugins. Share your content across the web and social media easily.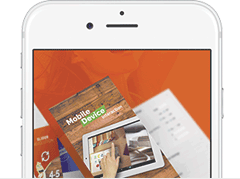 Best Slider Plugin Support
WPBakery Page Builder is fully compatible with ThemePunch Slider Revolution, Layers Slider, and Master Slider.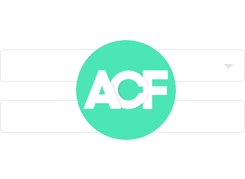 Compatible With ACF
Unlock the secret powers of WordPress through WPBakery Page Builder and ACF. Use ACF on your pages, posts, or even grid elements.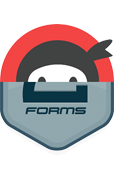 Contact Forms and More
Use your favorite WordPress form plugins through WPBakery Page Builder. We are compatible with Gravity Forms, Ninja Forms, and Contact Form 7.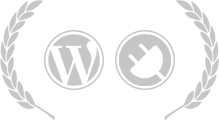 Compatible With The Best
With WPBakery Page Builder, you can be safe to use the best plugins and tools available to WordPress. We ensure compatibility on a regular basis.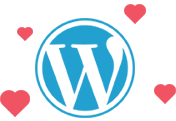 Always Native WordPress Way
We love and respect WordPress this is why WPBakery Page Builder follows the native way on how WordPress does things. This ensures that we are always aligned with the world of WordPress.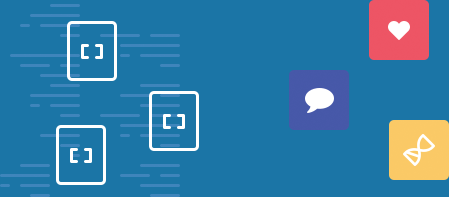 Convert Shortcodes Into Elements Auto Shortcode Mapper
Add any WordPress plugin shortcode to WPBakery Page Builder with the revolutionary Shortcode Mapper. You can access completely everything from your WPBakery Page Builder. Just show WPBakery Page Builder the shortcode and it will do all the magic for you!
Do More With Popular Tools and Libraries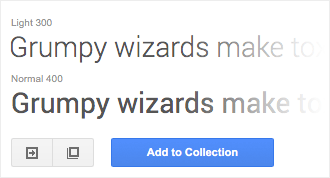 Google Fonts Integration
We offer the best Google Fonts which can be easily inserted within your existing WordPress website to create even more engaging articles.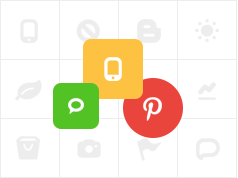 Icon Libraries and Social Icons
Access multiple icons from the best icon libraries available within WPBakery Page Builder. Add social icons to your WordPress website with one click, and control colors and shapes.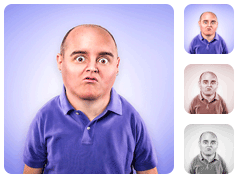 Image Filters for Media
Enhance your images with beautiful overlay filters for Media Library. Keep your content consistent and stylish.
Parallax Backgrounds and Video
Create a parallax background effect with images or video backgrounds from YouTube videos. Now everyone can make a WordPress website with parallax.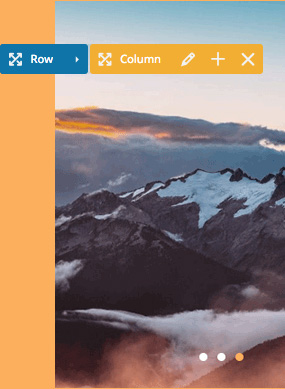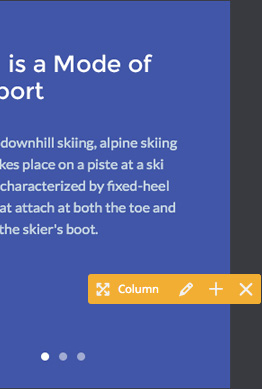 Full Width and Full Height Sections
With WPBakery Page Builder, you can create full-width sections for your website or even create full-height sections to create slideshow effects.
Create
Multilingual Ready
WordPress Websites
Make sure to adapt your WordPress language to your audience and speed up content management by editing it in your native language.

Multilingual Ready and RTL Support
WPBakery Page Builder offers multiple language packs, including English, French, Spanish, and many other po, mo files available to you out of the box.

Multilanguage Support
Work with WPML and qTranslate plugins to create multilanguage websites easily. WPBakery Page Builder offers full compatibility with these popular WordPress plugins.
WPBakery Page Builder API For Developers
Solid Coding and Technologies
We follow high coding standards to ensure that you are pleased to work with our code. We rely on technologies you already love like Bootstrap, Less, Grunt…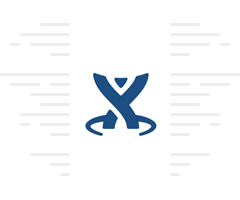 Comprehensive Documentation
We maintain our knowledge base on a regular basis by adding new examples and ensuring that it is always up to date.
Amazing Aftersales Support and Tutorials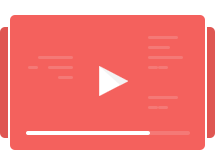 Knowledge Base and Video Tutorials
One of the biggest knowledge bases on the market will ensure that you don't miss a thing. WPBakery Page Builder has a rich library of video tutorials with step-by-step tutorials and pro tips.

Lifetime Updates Free of Charge
We guarantee that you don't have to pay for WPBakery Page Builder updates. With the WPBakery Page Builder purchase, you will receive lifetime access to our plugin updates completely free of charge.
Unlimited Layouts, Fast and Easy
WPBakery Page Builder allows you to build any layouts for your WordPress website by offering the best features on the WordPress plugin market. With WPBakery Page Builder, you can create a WordPress website faster and easier than ever before. Unleash your creativity with a feature-rich page builder for WordPress.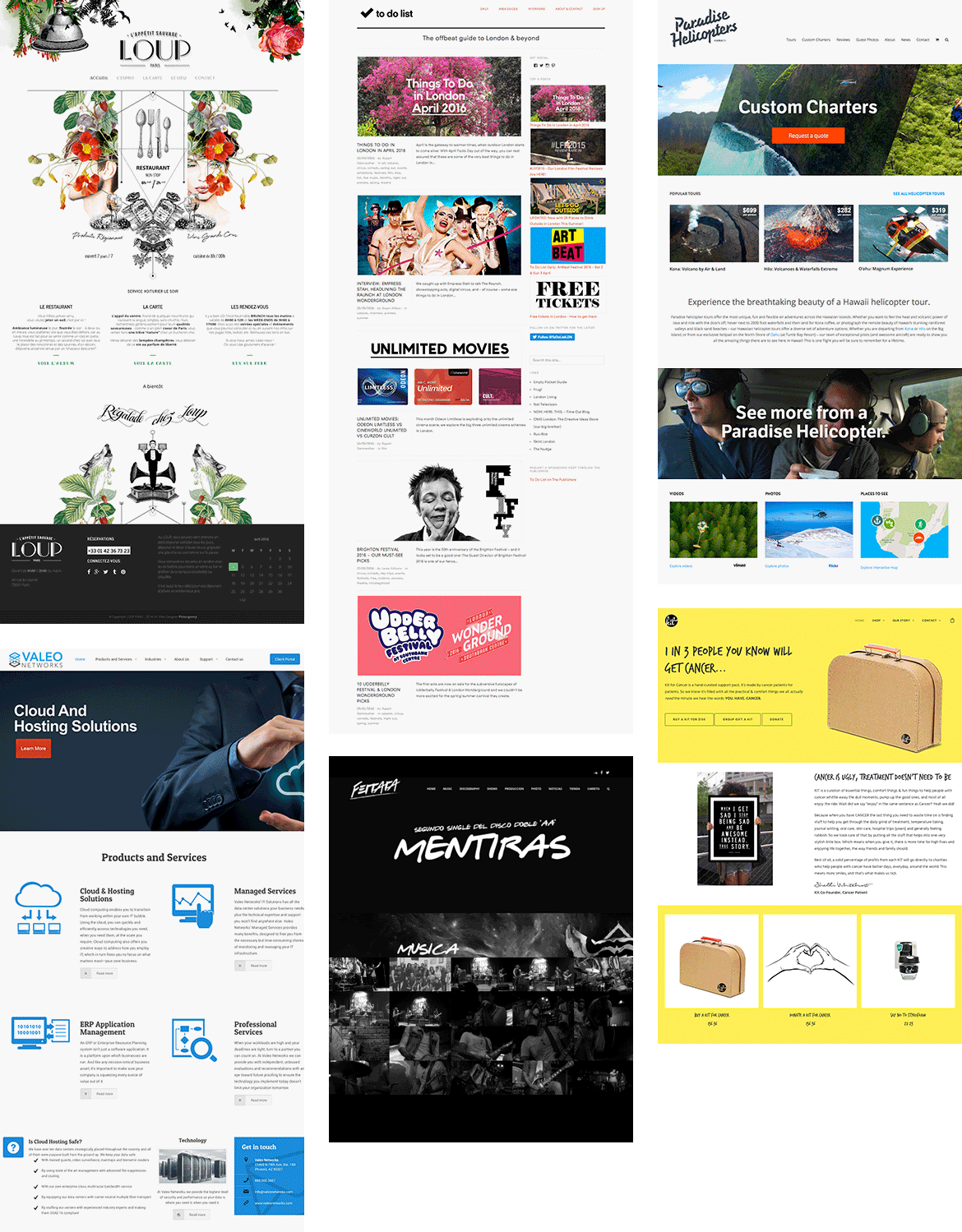 … and 5.8+ Million More Websites Powered by WPBakery Page Builder