WPBakery Page Builder Template Library is a repository of free premium quality layout templates that you can download and use on your WordPress website. It is completely free to access Template Library with your direct WPBakery Page Builder license and there is no download limit. However, to continue access to the template library, an active license with support is required.
Now it takes seconds to build your WordPress page, post, or custom post type. Simply select the template you want, click download, and wait for the template to be downloaded automatically. Once you will add your template, all you have to do is replace the default content with your own and click 'Publish'.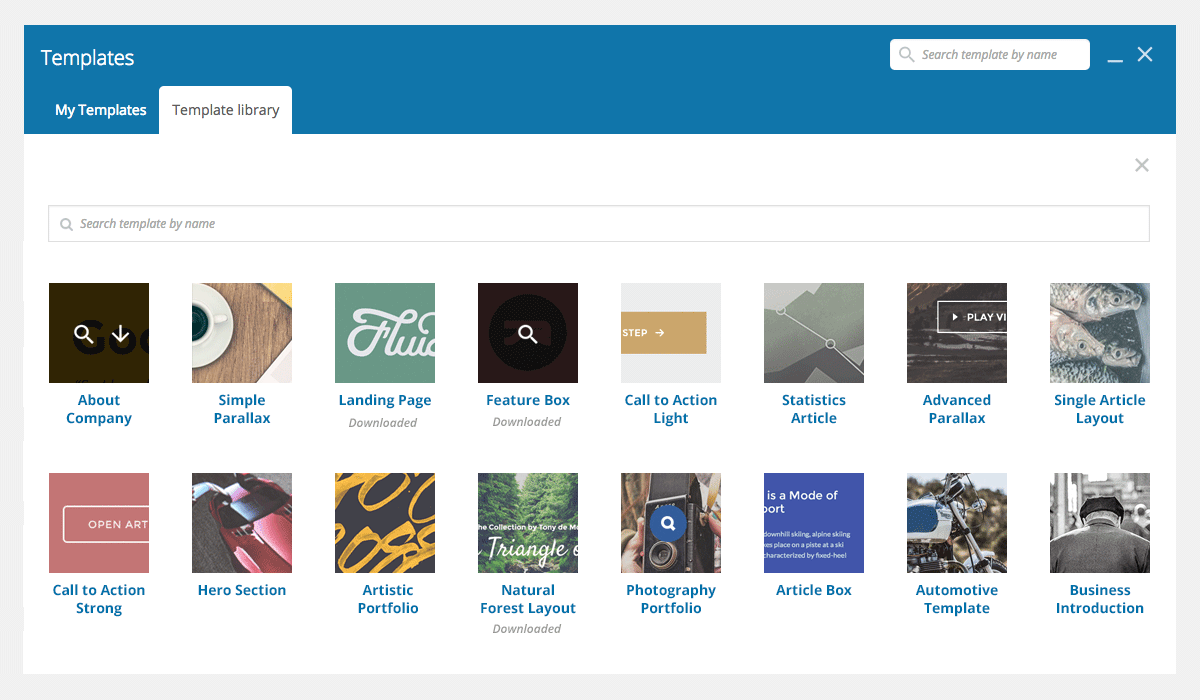 No more headaches on what layout you should build and if it will work. Every template is a precise work of web design professionals and the WPBakery Page Builder team, tailored to fit different businesses and needs. A quick preview of every template allows you to browse through all the content and download only the templates you need.
From the popular hero sections to the whole 'About Company' pages, WPBakery Page Builder Template Library offers a diverse list of templates. And the best part – the WPBakery team adds new templates for you to download on a weekly basis – absolutely FREE. Moreover, every template comes with beautiful stock images, also available free of charge.
There is no other page builder that can offer you such an easy and fast way to build your website from scratch. With page builder, you don't have to be a web developer, with WPBakery Page Builder, you don't have to be a designer either.
How to Access Template Library
It takes just a few clicks to access Template Library:
Open WPBakery Page Builder Editor (make sure your license is activated);
Click on 'Templates';
Select 'Template Library' tab;
Click 'Access Library';
Browse the templates;
Click 'Download Template' and wait for the download to complete;
Exit Template Library;
Add template.
If you still need assistance, make sure to visit our video tutorial on how to use Template Library.