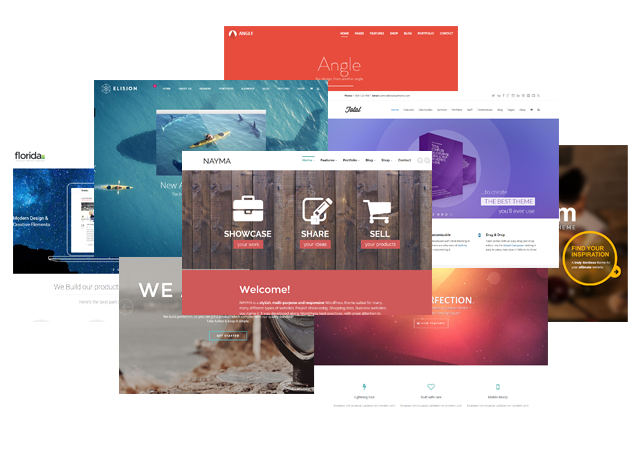 WPBakery Page Builder takes into consideration that every website design needs to be unique and the process to achieve it yet must be simple and hassle-free. This is why WPBakery Page Builder is a page builder that works with any WordPress theme and allows you easily build any type of layout on the top of your favorite theme. In other words – you don't have to search for theme specific layout builder and change it every time you have acquired new theme.WPBakery Page Builder will work for all of them with no problems – just install your theme, activateWPBakery Page Builder plugin and start building layouts right away. Use Frontend or Backend editor and add WPBakery Page Builder content elements to your WordPress theme with just 1 click only.
Moreover, WPBakery Page Builder recognizes your previous content and wraps it into WPB friendly format. Don't lose your data and structure and even access edit options for those elements. No more content separation or hiding – WPBakery Page Builder stores all data in standard WordPress content field which allows WordPress to index it.
Your WordPress theme contains custom shortcodes? No problem! Add them to your WPBakery Page Builder with Shortcode Mapper and use them as any other build in content element accessible from WPBakery Page Builder element menu. Or extend WPBakery Page Builder for your theme with multiple addons available for anything you need.