WPBakery Page Builder Community and Meetup
WPBakery Page Builder has been around the market for 3+ years, during this period of time we, all together, managed to create a strong community which does share knowledge and feature requests. Because of it, WPBakery Page Builder has been on top of all its competitors and always offered users up-to-date functionality. Within those 3 years, we established the Knowledge Base, a Google group for developers, Video Academy, and a Support system. But there was a thing that we missed over the period – an offline event/meetup.
Nevertheless, a few weeks before, on the 27th of October, one of our dreams came true thanks to 2 amazing enthusiasts from Jon and Mary who held the first offline meetup related to WPBakery Page Builder. The meetup took place in Lancaster, PA which is a nice location for those who are settled in Baltimore, New York, or Philadelphia. Within the atmosphere of Candy Factory Warehouse and supported by some snacks people had the opportunity to talk about WPBakery Page Builder or learn it if they did not have such opportunity before. Now as the first meetup is over we asked Jon and Mary to share their thoughts on how it went and what are the most valuable takeaway.
Hi Jon and Mary, please tell our readers a few words about yourself.
Jon: I am a website designer/developer with over five years of WordPress experience. I also am a graphic designer as well. I am self-employed.
Mary: I'm a web developer learning the design side with a few small clients who want to increase their web presence. My background is in Quantitative Analysis and mainframe programming.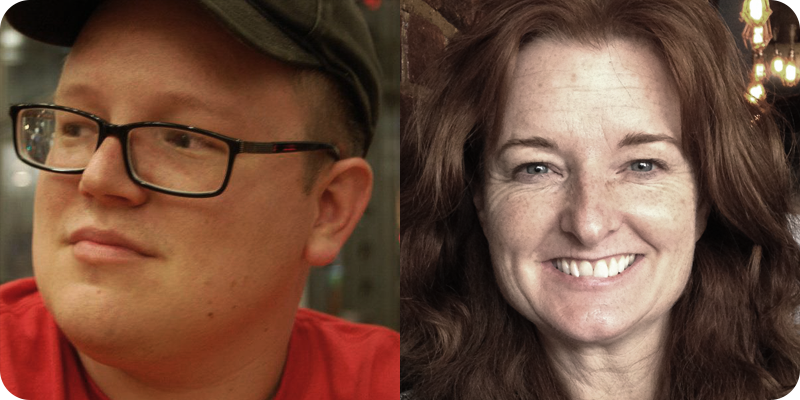 You've been organizing events for some time, please tell a bit about your experience with that and the goals you want to achieve.
Jon: This is all Mary. Previous to this I have only attended WordPress Lancaster MeetUps and two WordCamps.
Mary: WordPress Lancaster has been meeting for about two years now and we have 178 members. Last March we hosted our first WordCamp Lancaster which was a huge success with over 150 attendees, and hope our next WordCamp in February 2015 is as popular. We try and offer topics that appeal to a variety of WordPress users and provide an opportunity for them to meet and share information, regardless of their experience level. It's said 'WordPress is user-friendly, it's just very fussy about who its friends are' which I think is true. That's why the WP community is so important.
How did you get into WordPress and what was your first experience with WPBakery Page Builder?
Jon: I saw the potential and possibilities in WordPress back when it was just used for blogging and began designing blogs for clients. As it grew into a content management tool I implemented it on a few sites and found clients enjoying that they could update their site content themselves. Now I use WordPress almost exclusively. As far as WPBakery Page Builder goes, I have been using it on a few client sites to maximize the layout of the editor area and they all have really enjoyed being able to drag and drop and built pages as they need them. I have used VC for about five months now after looking at many competitors and settling on VC as my pain plugin of use.
Mary: In 2008 I had a commercial client mention to me they were having trouble with a WordPress installation and since I knew PHP would I take a look at it. I thought it would take me an hour to sort out, but I was immediately so intrigued by The Loop I ended up spending a week tearing the entire thing apart to see how it worked. I've been hooked ever since.
What are the reasons for you to choose WPBakery Page Builder as a page builder and get familiar with it?
Jon: I was tired of clients destroying layouts I made in either HTML or with column shortcodes when they deleted things in the editor box. So I began looking for a way to control the layout easier with a drag-and-drop interface. I have used different standalone builders and a few others that were built into Envato Themes. I found WPBakery Page Builder to be very Easy to use and understand as well as flexible. Also Templates. I am just going to say Templates. You have saved me time and energy.
Mary: As I was scheduling meetings for this fall I wanted a presenter who had a lot of experience with clients and design. Jon graciously accepted, and when he asked what topic I'd like I said 'Anything you have experience with that you feel users, other designers, and developers would like to know about.' He chose WPBakery Page Builder and it was a great choice.
I know there was an event related to WPBakery Page Builder organized by you both, can you share some insight on how it went? Any conclusions or interesting thoughts?
Jon: The gathering was a small group that comprised mostly of front-end designer/developer types as well as a few programmers. All of them were interested in how WPBakery Page Builder could be used to help speed up the prototyping of websites for clients to see quickly how layouts can be changed and arranged in the editor. I showed how to add the various elements and make columns (which many said was the best u
Mary: We had our MeetUp Monday, October 27th where Jon demonstrated WPBakery Page Builder. It was supposed to last 45 minutes and we were still talking two hours later.
Looking back on it, I wish we'd had even more time, it almost felt rushed going through all of the functionality. And then at the very end, Jon pulled up your parallax plugin and we were astounded. I know immediately that WPBakery Page Builder will make the design part of my work much faster. For Jon's demonstration he used the Twenty-Twelve theme and with WPBakery Page Builder changed it beyond recognition in under ten minutes. I hate searching through themes to find the right combination of functionality, and hate it even more when I find it in a poorly scripted package. With WPBakery Page Builder I can quickly put together a professional-looking demonstration site and not have to waste too much time if the client says 'Hmmmmm… not what I was thinking of'.
Now that you have looked at WPBakery Page Builder, what are your thoughts on where WPBakery Page Builder should go from here?
Jon: I would love to see WPBakery Page Builder integrated into the WordPress Core. Maybe that is bold, but I foresee a need for layout control like this by customers, and integrating it into the core would help it all flow better. If that can not be done I think the speed of VC would be something I would like to see increased. I noticed on some of the loading of element setting boxes it would take a short amount of time for the box to show. Not sure if this is because there is so much in the plugin or the server speed or many other combinations. Also, I have not tried to do any layouts on a touch device. It would be interesting to see how difficult it is to edit on an iPad.
Mary: I agree, having a Visual Compose functionality in the core would be wonderful. But I can also see where it would be just as valuable as a stand-alone plug-in, which would probably make it easier to maintain and update.
Tell us a bit about your future plans. More events? Events related to WPBakery Page Builder?
Jon: I think I enjoyed teaching about a front-end, client-side used plugin like WPBakery Page Builder. I imagine that I will be educating many of my clients on how to use VC in the future and it would be great to just do a short MeetUp spot regularly on the plugin and its many uses. I think real-world work is often overlooked when it comes to discussing a plugin. I have found that if you can talk about a plugin and show it being used in the wild it makes more sense and brings everything together.
Mary: I would like us to start a Show-And-Tell feature at each MeetUp where people can talk for a few minutes about projects they are working on. I would expect to see quite a bit of WPBakery Page Builder aided work there.
Any final comments
Jon: As long as VC keeps growing and adding more element features I will be happy/stoked. Are there any plans to integrate with font awesome more than just the outside add-ons? (Author: yes we do 🙂 )
Mary: You've got a great product and line of products, keep up the good work.